Announcements
Eric is hosting a new astrology show called, Awakening to Astrology: Exploring Spiritual Astrology in Today's World. Click here for more.
Transpersonal Astrology: Explorations at the Frontier, is available. For more info and to order: Click here»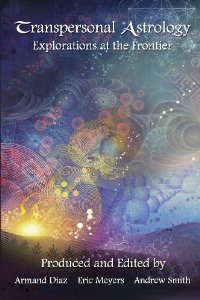 Eric's latest book, The Astrology of Awakening: Volume 1 – Eclipse of the Ego, is now available. For more information Click here» .
Read a review on Star IQ.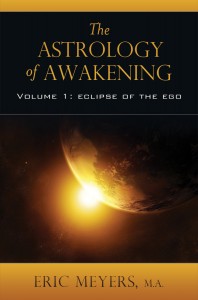 Welcome!
Soul Vision Consulting features the work and vision of Eric Meyers, M.A., astrologer, author and teacher. I offer services that address all levels of the human experience: body, heart, mind, and soul, which correspond to the elements of:
The elemental theme of this website acknowledges the importance of each of these realms.
The mission of Soul Vision Consulting is to assist clients in living most consciously, to awaken into new possibilities and to bring the inspiration of the spiritual into the realities of everyday life. This approach assists the releasing of unconscious and unhealthy patterns and promotes a connection with soul intentions and intuitive wisdom.
I bring a variety of tools to this work:
Soul-focused astrology
Counseling techniques aimed at getting to the heart of the matter
Articles and books
Interactive web show
I am an experienced and credentialed counselor who offers my work from a place of openness, gratitude, and respect for the beauty and complexity of psycho-spiritual growth. The astrological approach integrates with universal perspectives of spiritual evolution, the understanding of the progressive development of consciousness and a co-creative connection with the universe. The solar system is seen through the lens of the 21st Century — Eric has put forth a new paradigm for astrological practice and inquiry which connects with what we now know about nature, both internal and external.
Please take a look around this site, and send me an email or sign up for the monthly newsletter (up and to the right).
I'd love to connect with you!